What the service is
Clients may employ design consultancies to develop new branding or concept design – fantastic for reinvention and taking the company forward, but difficult to apply to commercial properties. To bring this to reality, a site specific, architecturally accurate and coordinated set of technical drawings are required, remaining true to the original signed off concept. These may be used for statutory approvals, by the project team and the contractor as a minimum.
This is a service that SKK Design offers to companies across the UK.
Why it's important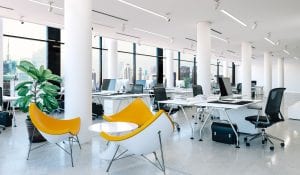 Projects constructed from concept drawings are open to several risks which should be eliminated – contractor interpretation, spiralling costs, long lead time items delaying completion and finishes that are not fit for purpose. The creation of a coordinated design package clears the way for certainty in cost, programme, durability and simple and efficient approvals and operations on site.
"One of the things I like about SKK Design is that they're a go to company for information. If I have issues, they're able to come back to me with prompt information that I guess only a technical person would know. I'm able to go to SKK Design and ask them some quite specific questions, whether it's Building Control, permits, fire safety, health and safety or whatever, they're on point – they know their stuff. Consequently, I often cross reference SKK Design with our other consultants and SKK Design frequently raise points that others haven't."
Albert Gray, Warner Chappell
How we do it
We review draft information and attend site to ascertain clashes. We review the concept submission and break it down into key packages, establish the required information for the purpose of the project and establish the level of detail required. These areas are then highlighted to the client and developed to a stage that can be integrated and priced accurately. This exercise may include highlighting and replacing items specified in the concept drawings that are not readily available or not compliant in the UK.
We collaborate with our trusted team of specialist consultants to develop the design for commercial properties to an appropriate level of detail.
The architectural output is likely to include:
General Arrangement Plans
External elevations
Detailed signage sections and elevations
Internal elevations
Reflected Ceiling Plan (services, lighting, signage)
Power & Data Plans
Fire Strategy Plans
Wall Finishes Plans
Flooring Plans
What's the outcome?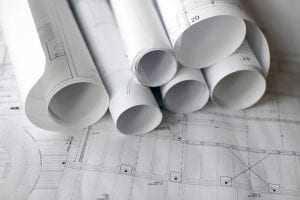 A set of technical information that can be used to obtain accurate prices for construction.
The client has confidence that the design has been thought through, is buildable, allows for practical maintenance and remains true to the initial concept design.
Don't hesitate to get in touch to discuss our coordinated design packages for commercial properties in and around London and the UK.