What the service is
At SKK Design we provide professional Design Management Services in and around London Hertfordshire and Essex. Predominantly for contractors who work on 'design and build' projects, this service integrates a highly skilled technical member of our team into the contractor's team, to be the vital link between the client's designers (whose drawing package may be lacking technical detail) and the construction delivery team – enabling 'buildability' whilst respecting the client team's design intent. This is in everyone's interests.
It is essential that the Design Manager not only understands the level of detail required from either the client's design team or the contractor via CDP (Contractor's Design Portion) items, but has an acute awareness of design change protocol, procurement and construction programme. We manage the communication of the design team, the quality of information from all parties involved in the design process and ensure that suitable information is issued and signed off in accordance with the project programme.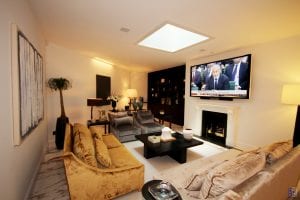 Why it's important
The Design Manager's role focuses on ensuring that the correct information is communicated to the correct people at the correct time, at all stages of the project. This is achieved by establishing process and control procedures to plan and monitor working drawing production.
This service makes sure that the appropriate level of quality information reaches the contracting team at the right time to enable projects to progress at pace. It integrates the needs of the specialist sub-contractors and helps the builder develop and sub-contractor designed items in a timely manner.
All specialist sub-contractors with design responsibility should be managed to ensure the design intent is followed with design reviews and coordination workshops. The procedures include an integrated approval process that ensures approvals are sought before construction activities.
This planning and process ensures that project criteria and deliverables are met.
"There are other elements in terms of what we get from SKK Design compared to other Design Managers – they also undertake surveys and the likes for us, so there's a one stop architectural shop element to it for design services. I think that certainly helps us – we can pick up the phone and say we need a survey of a couple of floors of a building done or an 'as built' survey and they'll arrange swiftly to come and do that to a high standard.
One of the challenges we face is when our clients give us design elements – that's to minimise their risk and to put that risk on us. What we're employing SKK Design for is to ensure that we can absolutely comply with client's requirements in a way that's resolved, safe and commercially viable as well. That's certainly something that SKK Design excel at – it takes quite a lot of pressure off us as a team; we know they can do the job very well and we don't really have to worry about it too much."
Jamie Kempen, Ellmers
How we do it
We work collaboratively with the novated Consultants and specialist sub-contractors to produce and complete all necessary technical design information required for timely client approvals and for construction activities on site as described in the construction programme.
Design Managers play a vital role in liaising with the client team and the design team to ensure the employer requirements are understood and their design intent is translated onto specialist sub-contractor's proposal, through the approval process into co-ordinated construction information. Working closely with Construction, Commercial, our Design Managers provide a multi-disciplined and integrated client service.
Effective management of the working drawing process requires integrating the design programme with the procurement schedule and the build programme. This also ensures timely design co-ordination between all members of the design team, all specialist sub-contractor design components and the services contractors. Meetings will be held at regular intervals with the designers to monitor the design process to ensure that they have all the information they require to complete the process. Any trade interface co- ordination must be identified at the drawing approval stage to eliminate errors on site.
We ensure that the contractor is cognisant of their responsibility in the actions required to assist the design team in discharging of subsequent imposed conditions. We will work closely with the team and the Local Authority Building Control Officers during the construction and they will carry out regular site inspection to ensure compliance with Building Regulations 2010. We assist in the project close out process by managing quality control, defects resolution and create a handover schedule to make the process seamless.
What's the outcome?
A clear transition of design intent into construction delivery.
To discuss our Design Management process further, please don't hesitate to get in touch. We work with a variety of different companies in London and throughout the UK.