At SKK Design, we specialise in interior design, layouts and construction details for residential projects across London and the Home Counties. We work with you to make your ideas become a reality – developing your needs into concepts, developing options, making the mandatory Planning and regulatory applications and assisting in finding quality tradesmen. Once works is on site, we visit the works to liaise with tradesmen, monitor progress, solve on site challenges and communicate to the relevant members of the team to ensure smooth progress.
At the closing stages of the project we quality check the workmanship to your house, ensuring that it is completed fully and to a high standard of fit and finish.
Why it's important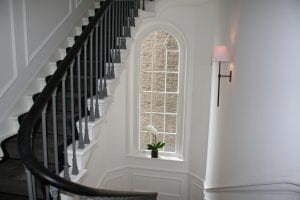 Residential developments require careful preparation and must accommodate the changing needs of the client. Several technical considerations must be factored in such as Permitted Development, Planning, Listed Building Consent, safe and documented asbestos removal, Building Regulations and the NHBC. SKK Design never forgets that your house isn't just an asset, but it's your home.
We aim to give homeowners confidence that they are dealing with a company that can provide quality advice and interior design inspiration that have your needs at the forefront, keeping in mind potential resale value. Dealing with the construction phase is often unfamiliar and daunting for many, so it's reassuring for many clients to have an experienced advisor looking after their interests.
How we do it
We meet at the house to understand the space, current layouts and its immediate surroundings, listen to what your needs and desires are in terms of 'head and heart', and develop interior design sketch proposals for comment.
These proposals are issued within a very short space for comment and in certain instances, we will be able to use our experience in giving you budget construction costs at this stage, thus aiding fast tracking enormously. The next stages include undertaking a dimensional survey of your house to create a set of existing plans and elevations as required and reviewing local Planning restrictions, particularly if you are in a Conservation Area.
This proposed design is agreed, drawn to a level that can be accurately priced, and submitted to the relevant authorities for management of approvals. ?There is usually an 8-10-week period for the planners to make their decision and we consult with them throughout during this period to ensure that any queries are resolved progress monitored. Once permissions are granted, we develop the drawings to a greater level of detail and submit plans for Building Regulations approval – a statutory approval that ensures that the project meets minimum standards for safety, integrity, accessibility and energy efficiency.
We engage with contractors or your construction team to obtain quotations for the project and work with you to agree the best selection for the scheme based upon experience, price and availability. We make sure that the builder understands the drawings and plans by meeting with them and running through the scheme. We set up a series of regular site meetings and establish a line of communication with the site team.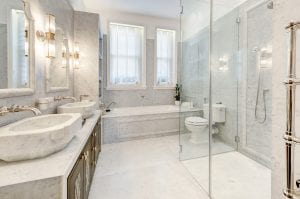 At the site meetings we review progress, resolve issues and queries, making sure the client is kept apprised of progress, involved in decisions and happy with ongoing works.
Towards the end of the project, SKK Design agrees a series of construction quality inspections with both the client and the contractor. We inspect the quality of the installation and log a series of defects and incomplete works as required. These issues are monitored and checked to ensure that they are completed to the satisfaction of the client and of the inspector. We make sure that any statutory obligations and certificates are provided such as building control sign off, electrical completion certification, fire safety and life safety systems etc. We also make sure that any documentation such as the building logbook is provided, and any as built drawings and information is made available.
What's the outcome?
The completion of your project on time and on budget, with a corresponding increase in your property's value.
Looking to give your house an update? Get in touch to discuss our interior design and construction services further. We work with properties of all sizes in the South East.