What the service is
At the start of any project, regardless of sector, it's important to understand what information exists for the property or site before a detailed brief can take place. We analyse this information, the quality and relevance of it, establish gaps or inconsistencies and identify what assumptions might have been made to this point so an informed evaluation can be made.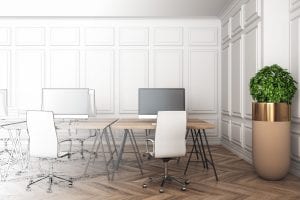 This stage of our design service is called due diligence.
Often no information exists, in which case the first step is to survey the site.
These surveys can be staged sequentially to meet the project requirements. The outcome from all is typically a consolidated report which enables us to accurately help develop your project and provides an accurate datum point.
"One of the things that you do get from SKK Design on the surveying is the accuracy of what they do; we've used other companies where there have been errors here or there. We've had SKK Design out probably do 8 or 9 surveys over the last 12 months and talking to the project managers and the like, it's been spot on every time. And that just takes quite a lot of worry away, it means we're not having to spend time checking things that should be right first time. We know it's going to be right which is reassuring."
Jamie Kempen, Ellmer Construction – Senior Project Surveyor
Why it's important
Without quality information, projects start on the wrong basis as assumptions must be made – often resulting in commercial mishaps. This stage provides accurate, co-ordinated information for our project designer to progress concept design stages and gives the client sound knowledge of their portfolio.
How we do it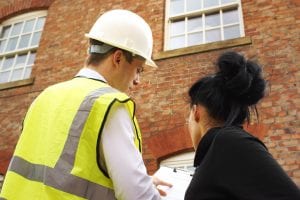 Depending on the commercial scope, surveys can be one or more of the following steps:
visual inspection, including access, adjacent structures, rights of light
dimensional surveys, including plans elevations, levels and sections
building condition surveys
asbestos surveys
tree survey
topographical survey
soil survey
dilapidations survey
building services condition survey
Post-survey, we provide a coherent set of current accurate information to the client which includes survey findings, reports and drawings. This forms the basis from which the project can move forward with our designer for the concept design stage.
If you'd like to discuss our commercial site surveys and due diligence services in the London, Essex and beyond in further detail, please don't hesitate to get in touch.