What the service is
When a design intent design package has been created for a project, there is a subsequent need to create detailed technical drawings to develop a scheme into a level of detail that a builder can build from, with confidence. At SKK Design, we offer a range of technical design services for commercial packages in London and the Home Counties.
Why it's important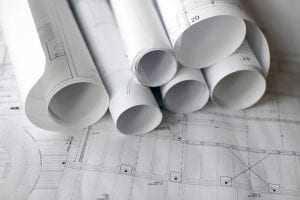 Different trades have different levels of information requirements. This service takes the information prepared to date and adds the requisite detail needed to finalise the information needed to price and construct. Without this process, clients run the risk of others making decisions and developing a scheme that is either open to interpretation or not fit for purpose.
As head of a 143 year old, construction and fit-out business, I have had call to utilise SKK Design on 3 occasions. They have provided consistent and professional design, Planning, Building Regs advice. I have found them to be extremely competent, forthright when advising, and innovative. when producing detailed designs. Their breadth of knowledge across design, buildability, maintainability was invaluable. Adam Ferenczi, who I have mainly interacted with was very easy to work with, a nice relaxed but professional can-do approach. I would certainly use them again and would have no issues in recommending them for any national design or management projects.
Richard Hall Barlow Interiors Ltd – Managing Director
How we do it
Taking the information from the design intent stage, we review and establish the required information and level of detail required and create a list of information required to progress the scheme.
We then develop the design intent into a robust, co-ordinated set of technical drawings and specifications, working with specialist suppliers if required, to ensure the interface correctly via a series of scheduled workshops and with clear ownership and outputs. We manage the teams collaboratively to develop the design to a suitable standard. The drawings are usually created in Revit or AutoCAD but may be supplemented with schedules, finishes boards and sketches to ensure that the right level of information is completed and understood by all.
The architectural technical design element is likely to include:
Sections through the building showing services and penetrations
Details of all interfaces
Joinery drawings
Details
Door and ironmongery schedules
Window and ironmongery schedules
Sanitaryware schedules
Detailed elevations of all rooms
Setting out plans
What's the outcome?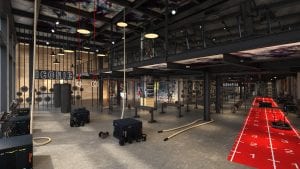 A complete package of technical drawings and information that is fully coordinated, has the input of all the relevant specialist contractors and is captured within the construction team's budget and programme.
This information is at a level suitable for construction with no delays or unforeseen long lead items.
Get in touch to discuss how our technical design process can work for your commercial project.