What the service is
An important phase of our commercial design projects across London, Hertfordshire and Essex, and one of our key services is the final handover and close out stage. At the point of completion, it is important that fit and finish are of an appropriate quality. On larger projects, completion may be phased, and this should be documented to enable partial payment. Regardless, defective or incomplete items are photographed, logged and issued electronically to all stakeholders to allow parity and clear lines of communication.
This often includes the overseeing and management of all statutory approvals.
Why it's important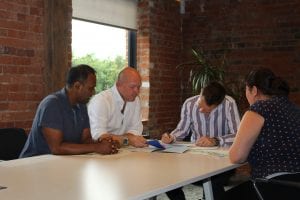 Lack of impartial monitoring of handover and close out of a project will undoubtedly lead to issues being overlooked, causing problems in due course. It is far simpler for all concerned if this is dealt with whilst the relevant tradespeople are still on site, with fresh knowledge of the project. An independent arbiter with the relevant knowledge of the scheme and of construction standards is a reassuring quality check for all concerned. We view this as a key role in client satisfaction and are happy to provide this service.
"I've always used SKK Design – they're very tenacious. They just get the job done. It does not matter how difficult the project is, it doesn't matter what I demand of them, they've always produced.
Which is why I always go back to SKK Design."
Albert Gray, Warner Chappell
How we do it
We agree a series of quality inspections with both the client and the contractor. We inspect the quality of the installation and log a series of defects and incomplete works as required. Where applicable, we agree an approved level of finish. These issues are monitored and checked to ensure that they are completed to the satisfaction of the client and of the inspector.
We ensure obligations and certificates are provided such as Building Control and Fire Officer sign off, BREEAM certification and issue of services commissioning certification. This may include compilation and issue of the Operation and maintenance manuals for the client.
What's the outcome?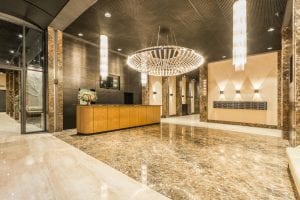 A quality scheme installed completely and to agreed standards.
Do you have a project in the horizon? Get in touch to discuss our commercial fit out design services across London, Essex, the Home Counties and beyond.