A FREE step by step guide to your new office fit-out
It's been said that every problem is an opportunity in disguise. And that's certainly true when you're moving offices either because you've outgrown your current premises or are looking for a new outpost for your growing empire!
If you're relocating or expanding, it's a perfect opportunity to reassess or even reinvent yourselves, streamlining your workflow and reaffirming your brand identity.
Whether purpose built or ready to occupy, your new office space is potential waiting to be realised. Interior design and fit out is what will ensure its potential is realised to the full, transforming an empty shell into a fully functional working environment – not to mention an impressive showcase for your business. So where to begin?
Our FREE step by step Guide is designed to help you plan and implement your office fit out in the most practical, purposeful and cost-effective way.
The Guide begins by helping you identify your main reasons for undertaking an office fit-out by making a 'wish list' of your needs and wants, an essential prelude to creating a briefing document.
The FREE Guide also sets out the virtues of assembling an internal project team headed by a project leader who is a good communicator and hands-on manager, someone who can delegate responsibilities to individual department heads. Just as importantly, the Guide identifies the key criteria you need to apply when appointing design and construction specialists, including a searching questionnaire that will help you separate the professionals from the pretenders.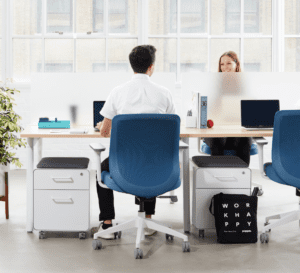 When it comes to budgeting the project, the FREE Guide will not only show you how to cut your coat to suit your cloth, but will suggest some additional sources of funding you might not have considered, but which could greatly enhance the scope of your fit-out scheme.
Few organisations can afford to move into a newly fitted office in a single weekend, and the FREE Guide talks you through the strategies and procedures needed to continue doing 'business as usual' in the interim, whilst causing the least disruption and maintaining staff morale and productivity.
Finally, on the countdown to handover, the Guide reviews inspection and evaluation procedures and how to achieve a smooth transition that will optimise efficiency and operational continuity. It will also offer suggestions on how to handle internal and external public relations to give the maximum PR mileage out of the changeover with a celebratory event to mark the occasion.