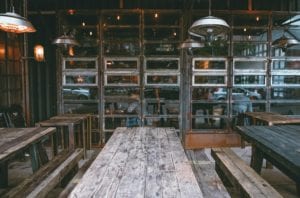 Think about warehouses, exposed brick, beams and formwork, metal roofing and wood flooring that bears the marks of time. You've probably already got the exact image in your head. When did this style weave its way into our psyche? Is there a name for it?
There is, and the school of Industrial Design is as prevalent in modern design, if not more than it ever has been. Whether it's the details of the industrial styling that seem slightly misplaced, or the unabridged rawness to the materials there is a magical quality to industrial design. In combining these elements, it becomes a stunning way to mix modern design with ageing materials to create a look that is sophisticated.
The elements of the style surround us today and aren't just limited to inner-city loft-style apartments, but office spaces, public seating areas and break-off spaces. As we celebrate Industrial Design Day, we look at three factors that contribute to the style's status.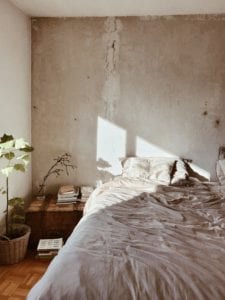 Simplicity & Minimalism
In removing clutter from an industrial space, you begin to see the beauty of the details. The reason the industrial design is so popular is that it evokes a sense of calm and minimalism, so heavy, bulky furniture and knick-knacks are best avoided. While a centrepiece is excellent and will look great when carefully considered, it's better to avoid using too many interior products and fittings as they create a look than is overbearing. The design should welcome movement and space, so it's essential to respect this notion when designing.
Modern Industrial
When balanced with carefully selected modern fittings, industrial design elements always look great. Combine a rustic style with shiny metals, use hanging lights, wrought iron, brass fittings, brushed nickel or a wooden island that tells a story. It all offers a contemporary twist and will transform your space. Disregard the fact that the elements came from a different era, play with them and create exciting contrasts that stand out.
Rough, Stressed & Unassuming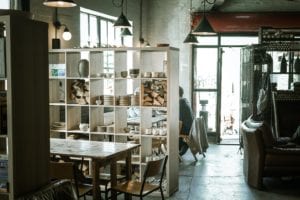 The premise of industrial design lies in its celebration of materials that would usually be disregarded. The style is not about shinier or brighter; it's about creating a raw look that doesn't have an 'off the shelf' feel. Think ageing metals, stressed fabrics and matte finishes. Combine metal with wood to create interesting contrasts that create a lasting effect. These materials, when combined, can make old materials look entirely new, and freshen an entire space.
If you've found yourself admiring warehouse conversion you've seen online or the exposed brick at your favourite coffee shop, maybe it's time to bring some industrial design into your own space!