"There is no greater designer than nature."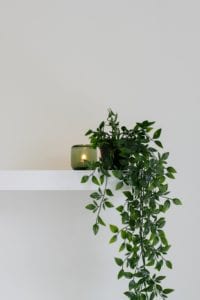 This beautiful quote from British designer Alexander McQueen is now more relevant than ever, as we come to realise how the time spent in solace but surrounded by nature, can feed our creativity. It has the power to remind us of what is truly important and when we combine the elements of our natural world with great design, we open ourselves to incredible possibilities.
On May 8th this year we were to celebrate Public Gardens Day, giving us all the opportunity to be inspired by ideas that could be used to transform homes and workplaces alike. This sadly is under threat for obvious reasons, but we can still look to nature for adding life to our interiors.
Immerse yourself in natural light
It's vital to encourage light into your space. It evokes feelings of warmth, happiness and the comes with the added benefits of Vitamin D. In promoting more natural light – be it through full height windows, opened out masonry apertures or generous skylights, you'll forge a natural connection with the outdoors and your space will feel refreshed.

Design A Living Wall Of Art
A fabulous way to invite the magnificence of the outdoors into your interior is by incorporating a 'green wall'. Textures, shapes and tonal contrasts these bring will add a playful and sophisticated look that will enhance your sense of wellbeing, look great and offer a cost-effective wall finish into the mix.
Build Your Green Family
Without wishing to state the obvious, the most straightforward way of bringing in the outdoors is by enhancing your space with carefully selected plants. Our advice is 'less is more' – you are better having magnificent signature pieces in key locations and in suitable height planters than an array of small plants that don't sit well with the architectural surroundings. Certain types of plants will thrive in different environments, so do your research beforehand.