As workplace technology evolves, so as does the role of Facilities Management. Rewind to 2010, the term 'co-working' – where different companies operate within the same workspace – began to circulate. Since then, its impact on the FM industry has been significant.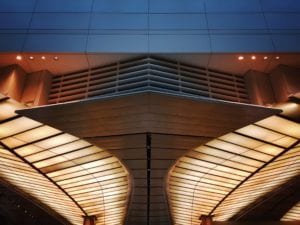 As we celebrate World Facilities Management day, where does the future of FM lie?
The essence of quality office design, much like FM, requires a detailed understanding of each site's variables. As such, the relationship between the two disciplines should be streamlined; the FM team understands the intricacies of management, staff, company structures and lease arrangements, while the architectural team should take this knowledge and translate into a practical, flexible, cost-effective space that is both easy to maintain and attractive to potential tenants.
How can Facilities Managers shape the future of contemporary workplace design at various stages?
The Three Designs
Facilities Managers are usually very aware of design considerations regarding accessibility, usability and universal design.
Accessible design ensures that buildings, products and services are usable for staff and visitors alike. Physical disabilities such as dependence on a wheelchair, lumbar problems, sensitivity to light and noise should all be considered by the design team. The FM can help by highlighting specific needs early on.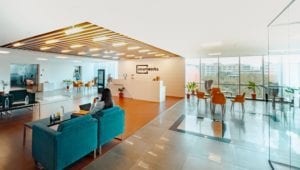 Usability: maximising every m2 of the floor as possible, making every – spent count. Are acoustics suitable for the business need? Are the rooms simple to reconfigure? And is there sufficient space for those stackable chairs? Sounds obvious, but without knowing the final end use these are design risks that can be eliminated.
Universal design: are we creating a space that will make guests feel clear on way finding, make them feel welcomed and calm upon arrival, and impressed upon leaving?
Getting the blend of these elements is crucial-not only to aid streamlining of an organisation but for the wellbeing and attitude of the building's occupants.
The Construction Phase
By involving Facilities Managers in elements of the operations and specification of a project, there is an opportunity to integrate this knowledge into its delivery. As companies shift toward renewable energy sources and energy-efficient design, we're confident their input will increase too.
Collaborative Spaces & Flexibility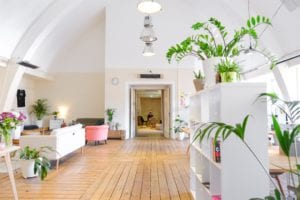 Co-working as a business concept has transformed office design and it's here to stay. While a collaborative space can lead to an increase morale and creativity, businesses and FM's must balance the relationship of collaborative spaces and individual working areas.
To adapt to the quick pace of transformation in the workplace, facilities managers need to understand how three particular types of flexibility can influence a space.
Contractual Flexibility: Employed staff could be outsourced, on fixed contracts, casual or full time – so the amount of people in the company's workforce is likely to be quite fluid and may change day-to-day
Time Flexibility: Employee working hours could vary and be based upon the preference of employee. This could mean a more significant shift to evening staff or early morning. FM teams should cater for this in the management of space.
Locational Flexibility: Now more than ever, more employees will likely have the freedom to work from home, in satellite offices or client premises. FM teams should be wary of this and account for a more significant shift toward this in the future.