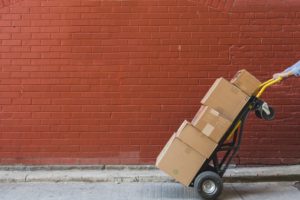 Moving is a significant upheaval for any organisation.
As the Facilities Manager it's your responsibility to ensure a smooth transition for all.
At SKK we've worked with many FMs and understand the challenges you face.
Here are our top ten tips to help make your move go as smoothly as possible.
Insist upon a clear vision of what the business needs now and in the future and provide as much information as possible to the design team
Get approval on key issues from senior decision-makers. Budget and key dates need to be agreed in principle as early as possible
Factor in hidden costs like move management, storage and dilapidations. Consider possible disruption to your core business due to IT downtime etc.
Involve security, IT, mechanical and electrical consultants at an early stage. Their requirements need to be coordinated by your architectural designer
Take lease length into account when investing in new infrastructure and IT. Consider a reduced spend on items that can't easily be transitioned forward
To get staff on board with the move have your architectural team put together a high level visual presentation or a virtual reality walkthrough
Manage your own time effectively. Consider outsourcing practical management tasks to your architectural team as the lead consultant
A move is an opportunity to break with tradition. Work with your design team to embrace new ways of working and create multifunctional spaces
Share your staff wish list with the design team at an early stage. The earlier the implementation of design intent, the less cost is involved
Be clear on lines of communication between the design and construction teams to prevent you becoming the point of contact during the build
As architectural designers, our job at SKK is to help you create spaces that work in both form and function. We understand the challenges faced by many FMs, and so are well placed to help you make a seamless transition into your new offices.