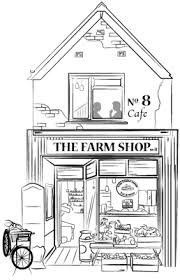 Picasso famously said that 'great artists steal', and as architectural designers we at SKK saw plenty of great ideas to steal at the No.8 Café on the Isle of Wight, and to get you inspired about your own project, we'd like to share them with you.
The café owner, Jane Holman, ran the Farm Shop in the village of Bembridge for many years.  One summer, following a surplus of locally grown tomatoes, Jane decided to make gazpacho soup and sell it in the shop.  She couldn't make enough!  The locals kept coming back for more and the idea for the café was born.
The daily menu of fresh dishes is inspired by local farmers' deliveries – completely vegetarian dishes ranging from curries and soups to pasties and pies.  Everything is cooked on the premises including home cakes and tray bakes.
The design concept for the café reflects the same values as the food it serves, with Jane's partner Duncan doing much of the fit-out himself and using local labour for specialist work.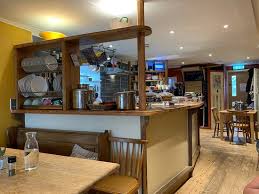 Reuse, Recycle, Reclaim
Located above the Farm Shop, the Café is reached by a custom-built, hand carved spiral staircase which, with its decorative fruit motifs, is a work of art in itself.  The large serving counter and workbench are built entirely of reclaimed wood, mostly from nearby Ryde pier and railway.
When the modern wall and floor finishes were removed, vintage gems were revealed.  The exposed brickwork is superb and the original floorboards were sanded back to their pristine state.
The fixtures and fittings are an eclectic mix of upcycled and donated pieces including a grand old sofa, vintage coffee tables from Hong Kong and light fittings made from repurposed Kilner jars.  Every piece tells a story of a former life yet fits perfectly into its new setting.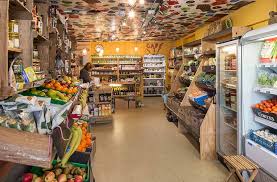 When they realised they needed more seating for customers who come in for a quick coffee, Duncan sawed a reclaimed coffee table in half, fitted both halves to the wall and created high-bar seating with stools.
Embracing the local community, Jane invited several local craftsmen to help complete the project.  Her passion for interior design, led by instinct, has resulted in one of the most original cafes we at SKK have discovered.
If you're visiting the island and fancy a cuppa, we highly recommend a visit to No.8.  Children, dogs and well-behaved adults are all welcome!