Far too often, our homes or offices become cluttered. Our belongings fill the rooms, and the space begins to invite a sense of claustrophobia. It's a feeling best avoided our spaces should be a place to feel relaxed, where positive energy is created, and visual discord doesn't cloud our thoughts.
One particular way of easing the negative influence clutter can cause is by embracing minimalism. We've put together a few ideas for building a space that embraces minimalism and evokes a sense of tranquillity.
Space Enhancing Furniture
Observe the next house you enter you'll come to realise that we often choose furniture that's larger than we need. Usually, the homes of most couples won't need a vast reclining suite or that dining table with enough room for a dozen guests. Why not opt for more minimal and versatile furniture?
This could include console tables or an extendable dining table they offer brilliant space maximising solutions and still have the potential to entertain guests when needed. Keeping your interior free of overbearing furniture – the space surrounding is as important as the furniture itself.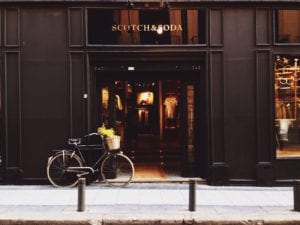 Maximise Efficient Storage
One of the best investments you can make in adopting a minimalist approach is efficient storage solutions. They'll ensure everything is kept out of the way, and precisely where you need it. This could begin with creating a well-organised wardrobe, and the use of sliding doors not only will they look more contemporary, but they're also far more space efficient than traditional hinged doors.
Simplify Your Palette
While colour may seem arbitrary to minimalism, often in the best minimalist spaces, it's one of the key factors to how the space will feel.
By having too many bright and or clashing colours, even the emptiest spaces can feel inhibited and stressful. In keeping a colour scheme to only a few hues, you can build a feeling of consistency without being overbearing. And by employing only a few colours, it doesn't have to feel bland, as you can still combine textures that create a sleek impact.
Our homes should be the place where we go to relax. And a minimalist approach provokes this. In applying some of these decluttering methods, you'll bring simplicity into your style, and see the benefits almost immediately.