A commercial building is more than a place of work. To owner occupiers it is, of course, a financial asset, but what is less generally recognised is that it is a brand extension of your business or organisation.
Think for example of the Prudential building in Holborn, solid Victorian Gothic in all its magnificence. What more ringing endorsement of the companys stability, propriety and prosperity? Or, by way of contrast, think of the Stansted Airport terminal with its thrusting columns and striking steel and glass canopy you cant get more dynamic and futuristic than that.
Both buildings are purpose built in the fullest sense, which is to say that they are not only fit for purpose but buildings of character, as distinctive as the enterprises they house. In our view at SKK Design all architecture should aspire to this ideal, although it stands to reason that not all clients have the scope and resources for projects on that scale.
That said, it should not prevent them putting their stamp on their premises, even if the starting point is a ready-to-occupy unit in a mall, industrial estate or science park. Or, for that matter, the conversion of a former factory or farm building.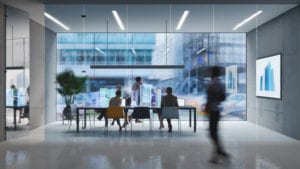 But to begin at the beginning, there are certain categories of building that by their nature must be purpose built such as schools, hospitals, hotels and laboratories. Their design will depend on a number of criteria, such as community needs, market demands, technical requirements and budgetary constraints.
At SKK Design we have experience in all these sectors, acting for both corporate and public service clients in everything from creative concept through to handover.
If youre not able to start from scratch but still want a building tailored to your needs, conversion or refurbishment of an existing building is probably the most logical and economical alternative.
We have plenty of relevant experience in this area too our own offices are the conversion of what was originally a flour mill and thus we are well placed to manage your office conversion or refurbishment. Even if you cant afford to suspend trading whilst its in hand we can manage it in stages whilst youre in occupation.
Then comes the icing on the cake. The fit out and finishing that gives your building personality and makes it an extension of your brand. This is particularly important in retail outlets or service businesses like cafes and restaurants.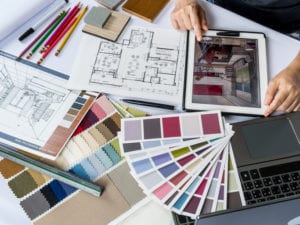 Creating a theme for an eatery is all about originality, dcor, lighting and acoustics, the last details that impart that all important ambience and strike a chord with customers. Check out our blog The Tomato That Grew Into a Caf for an insight into how we helped our clients realise their vision in this area.