From small scale renovations to major construction projects, sustainability has become a significant factor in design, specifying, refurbishment and construction methods.  Thankfully, there are many green options on the market when deciding upon appropriate products and materials, and as architectural designers we at SKK are well placed to advise you on the best options for your project.

BREEAM, based in the UK, is one of the world's leading sustainability assessment organisations.
A building or development that has attained a BREEAM rating will have enhanced market value.  In the same vein, designing sustainability into your property, no matter its scale, makes financial sense.
Here are six popular and value-enhancing examples of sustainable design:
Rainwater Harvesting. A straightforward and practical way to reuse nature's gift.  Services design enables rainwater to be stored and used for WC cisterns, washing machines, irrigation etc.  Retrofitting is an option in many cases.
Harnessing Solar Energy. Simple to retrofit, the technology has advanced enormously in recent years with the introduction of smaller panels (including direct replacement for roof tiles), reducing supply and fitting costs.
Green Roofs and Walls. Bring 'little gardens' to inner city areas, encouraging more bees, butterflies and plant growth.  Benefits include reduced rain run-off, thermal and noise insulation, and improved air quality.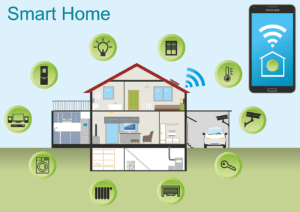 Intelligent Lighting Systems. Built-in or retro fitted, these offer a seamless transition from manual to automated control as and when needed.  Energy saving, affordable and wireless. Can be operated from phone or tablet.
Natural Ventilation. Reduces energy consumption and creates effective ventilation through a system of openings using pressure differences between the inside and outside of the building induced by wind and air temperature.
Biofuels. Considered to be one of the most efficient sources of electricity, biofuels are fast becoming a viable alternative to fossil fuels.  Increasing numbers of office buildings use biofuels to reduce costs and carbon footprint.
To read more about the Most Sustainable Office Buildings in the World click here.